USCITA
by Turki Alassaf & Faisal
USCITA is a contemporary genderfluid fashion brand founded by Turki Alassaf & Faisal.
The brand aims to be known for its sleek, modern and understated streetwear style that blends classic and casual elements with an edge. USCITA feature clean lines, simple silhouettes. The brand is particularly inspired by the 90's color palette, ranging from neutral and subdued tones to bold and vibrant hues, reflecting the eclectic and varied fashion trend of that decade. USCITA clothing typically consists of oversized pants, jackets, t-shirts, polos, hoodies, as well as accessories such as hats and socks.
Overall, USCITA style can be described as effortless yet sophisticated with a cool blend of classic tailoring and modern, streetwear-inspired aesthetics.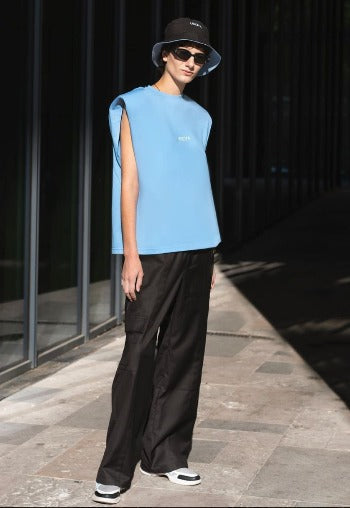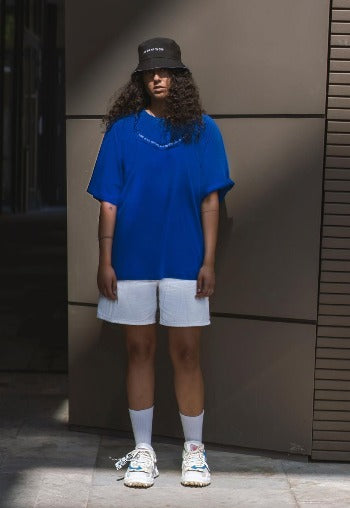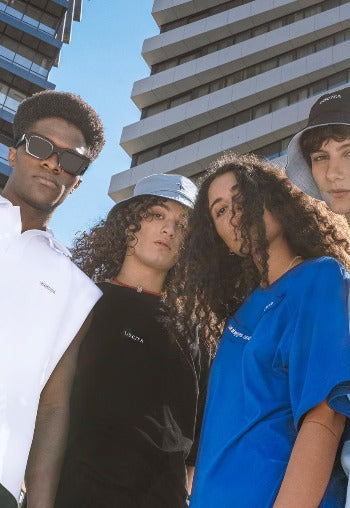 Turki Alassaf & Faisal